KEN RODGERS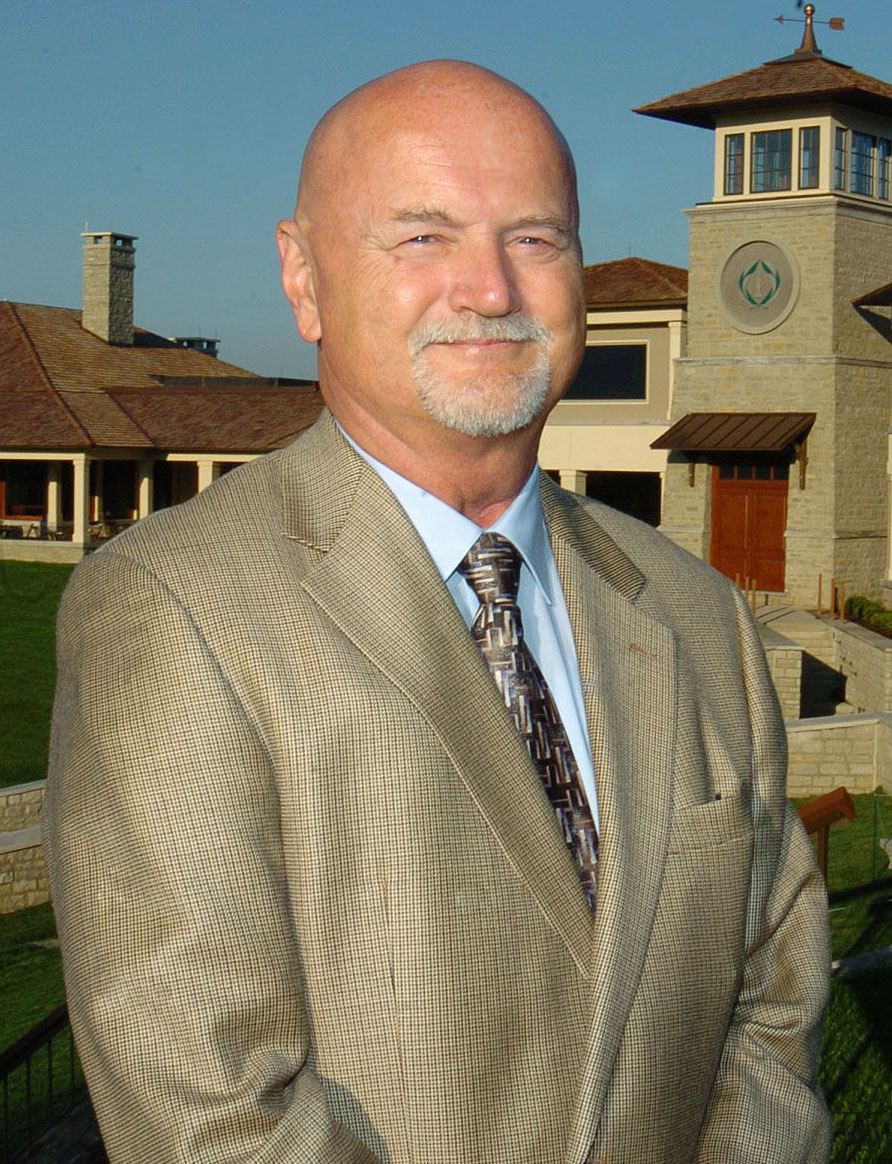 Ken Rodgers has been a volunteer at the Memorial Tournament for 12 years, every since his family moved to Dublin. In his 12 years as a volunteer, he has been a Green Side Reporter, a Greens Captain, and was the first to raise his hand and volunteer to be a member of the original ShotLink crew at the Memorial Tournament.
Ken has been a participant in the Ohio Health Memorial Tournament Walking Challenge and finished in the top three both years with most steps accumulated for the week.
Prior to moving to Dublin, Ken volunteered for five years at the Southern Farm Bureau Classic (now known as the True South Classic) in Madison, Mississippi, benefiting the Friends of Batson Hospital for Children.
Ken also currently volunteers at the Nationwide Children's Hospital Championship at The Ohio State University Golf Club - Scarlet Course, a stop on the Web.com Tour. Ken has been a walking scorer at this event for four years and, together with his son Christian as his standard bearer, he has been known to score two rounds in one day on many occasions.
Ken & his wife Judy have been married for over 30 years and prior to adopting their children, they were foster parents for many newborns. Judy is also a ten-year volunteer for the Memorial. While her MS limits some of her on-course options, she has found a home with the sandwich factory and has become an accomplished "fluffer" of meats and cheeses.
Ken's love of golf is obvious, but his passion for pediatric care is evident in his hours of dedication to volunteerism benefiting hospitals within his community. Ken and Judy know first-hand what it means to have a state- of-the-art medical facility specializing in children close to home. These are the institutions that become a home away from home for many families, including the Rodgers.
Ken's daughter, Jennifer, was born with a heart defect (ASD) and received open heart surgery at St. Christopher's Children's Hospital of Philadelphia at the age of 2 in an eight-hour surgery to repair the defect. Jennifer is now 22 and a fifth year senior at the Capital University Conservatory of Music majoring in clarinet performance. She has a special gift for art and music and was awarded a four-year scholarship from Capital.
Ken has learned not once, but twice, the crucial nature of specialized pediatric care. He emailed me a few years ago when I told him I would be joining the Women's Division Committee and told me that his son Christian, "Is what this tournament is about." He explained that Christian was a micropreemie baby, born 14 weeks early and weighing 1.5 pounds. He spent the first three months of his life in their community's children's hospital. The email continued, "So your cause is near and dear to our family."
Christian spent the first two years of his life in and out of the hospital and his medical record looks like a "big city" phone book, Ken said. He told me, "I know you will find this to be a great experience, with great volunteers. Let me know what you need. I am here to help you in any way that I can. Put me in coach."
Christian is now a 17-year-old junior at Dublin Coffman High School. He plays trumpet in the Coffman marching band, is a Boy Scout and is the Varsity Lacrosse team manager. With his wit and zest of life, they fully expect Christian to be a stand-up comic.
I am sure that all of us have a few volunteers on our committee just like Ken. He is the guy who is always there. He is the guy who will do any shift, on any hole, in any position, even if it is last minute. He is the guy who drove me around on the golf cart last year in the rain so that I could make calls and answer emails & texts trying to fill holes. He is the guy who was helping us leap frog to cover ShotLink spots until the volunteers arrived. He was the guy who would stay with the rookie volunteer to help train until the veteran showed up. He is the guy who will give up his spot so that someone else can have a shot on the course. He does not complain about the lack of hours he is scheduled, or what location he is at on the course. He is always encouraging me, and instills confidence in me as a leader. He is definitely one of our go-to guys.
More importantly, Ken is a father who understands how important it is to have top notch care for your children. He knows what it is like to watch your child suffer and survive. He understands what it means to place your child's care in the hands of others. He appreciates and has experienced what a difference a NICU, such as the Memorial Tournament Neonatal Intensive Care Unit, makes for patients and their families. Ken gives back by volunteering at the Memorial Tournament, knowing that his contribution will go towards giving other families the comfort, support, and expertise they will need to help their children.
Ken sure loves the game of golf, but he loves contributing to a worthwhile cause even more. Volunteers like Ken, make our job so much easier and fulfilling, and also keep reminding us why we are all here.
"We make a living by what we get, we make a life by what we give."
-Sir Winston Churchill (1874 - 1965)
About the Award
Volunteers are at the heart of the Memorial Tournament's dedication to the Memorial Tournament Neonatal Intensive Care Unit (NICU) at Nationwide Children's Hospital. Every year thousands of volunteers share their passion for helping others by giving their time and talents to the success of the Tournament.
More than thirty Nationwide Children's Hospital Auxilians serve on the the Memorial Tournament Volunteer Committee, benefiting Nationwide Children's Hospital. They are responsible for recruiting, scheduling and managing volunteers throughout the Tournament. This dedicated committee, representing the Memorial Tournament and Nationwide Children's Hospital, works to ensure professionalism from all Tournament volunteers.
For every hour worked by one of the volunteers of the Memorial Tournament Volunteer Committee, a donation is made to the Memorial Tournament NICU. It is in recognition of these selfless men and women that the Tournament annually honors an individual as the Volunteer of the Year.
The program began in 2003 and has since celebrated a recipient of the coveted award each year.
The Memorial Tournament Volunteer Committee kicks off the nomination process each year by requesting that each of the 15 committees recommend potential candidates. From those recommendations the top three candidates are chosen and voted on by a select committee of Tournament Officials. The Volunteer of the year is formally announced each May just prior to the start of Tournament week.
The Memorial's Volunteer of the Year award is supported by: